Play is children's work at pre-school and we aim to develop a relaxed and friendly atmosphere where children feel free to try new experiences, make new friends and develop attitudes and skills which will be of value to them throughout their lives.

Belonging "..together.."
We want children to recognise that they belong, can contribute and are accepted. We build warm, trusting relationships where children are affirmed and their emotional, social, cognitive, physical, creative and spiritual being are respected. We also encourage children to have respect and empathy for others. We have zero tolerance to child abuse. We actively work to listen to and empower children.
We treasure our sense of community. Forming positive relationships within and beyond the preschool is valued. We embrace diversity within our community. We acknowledge the Traditional Owners of this land. We strive to create an inclusive, flexible and collaborative environment that recognises similarities and welcomes difference. All families and children are valued, encouraged and given opportunity to become active members and contributors in our preschool.

Becoming "..grow, learn.."
At WHPS, we want learning to be flexible, interactive and fun. We provide a stimulating, safe and supportive environment in which children are free to contribute, explore, experiment, take considered risks, reflect and thrive. We want learning to be flexible, interactive and fun. We strive to ignite joy, curiosity, persistence and resilience in our children. We view children as capable and competent learners who are encouraged to grow in independence and actively involved and directive in their learning; in both group and individual experiences.
We value our indoor and outdoor spaces. We want children to connect with their natural environment. We are committed to sustainable practices.
We are committed to delivering the Early Years Learning Framework/ Victorian Early Years Learning Framework and teaching excellence and professional development for our staff.

Being "..celebrate.."
Children are respected and valued as individuals who bring We acknowledge the here and now and celebrate each child as they are and who they are; while still being challenged to grow. Children are respected and valued as individuals who bring with them their own life experiences, knowledge, ideas, abilities and cultures.
We value children's wellbeing and provide children time and space to 'be', to live the moment, learn through play and enjoy their childhood.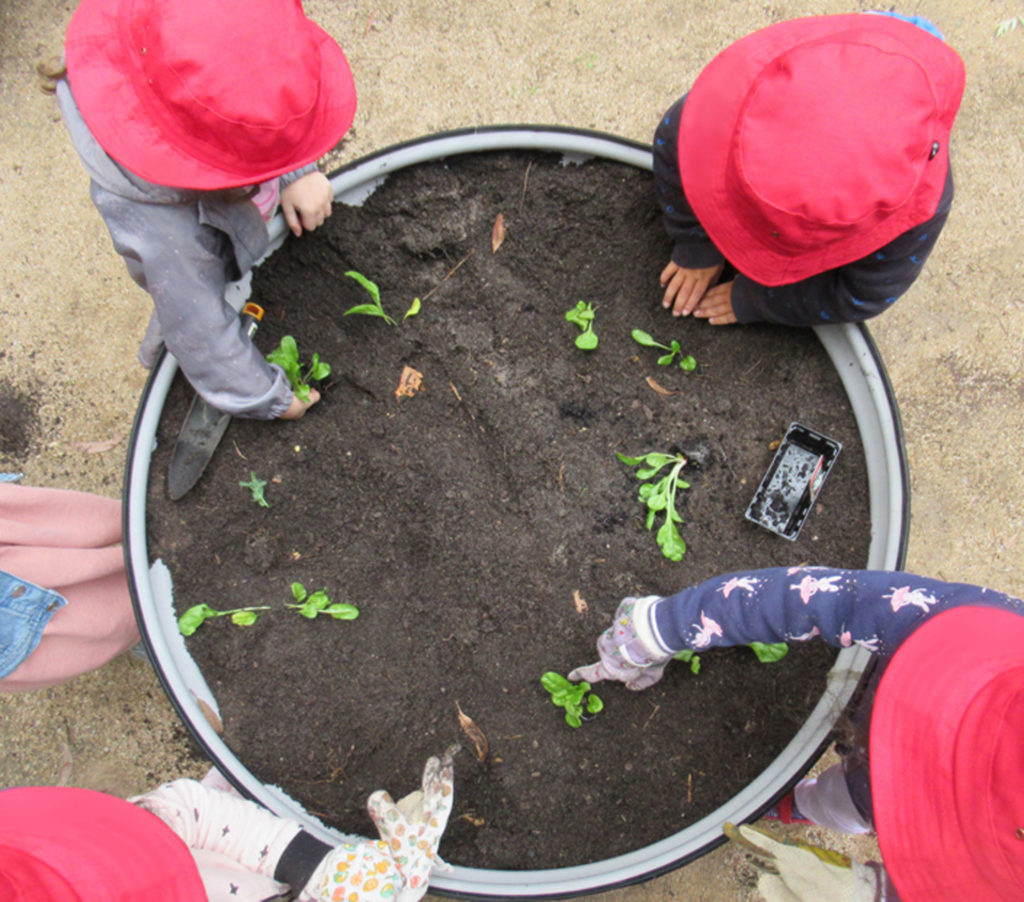 'Together we grow, learn and celebrate the journey'