COVID-19
As the Coronavirus (COVID-19) situation unfolds both globally and locally, we continue to monitor all government advice and take precautionary and reactionary actions based on this. As always, the health and wellbeing of the children in our care, their families and our team members is our highest priority. More information and the latest government advice can be found on the Department of Health's website, which is updated daily.
Any changes to our current protocols will be sent to your nominated email address. As always, if you have any questions, please do not hesitate to contact us.
Parent/Teacher Communication
Teachers are available at the start and end of each session, and also welcome emails and phone calls. Parents of children in our 4-year-old program will also have the opportunity to meet with their child's teacher for a mid-year interview.
Drop-off and pick-up
A sign-in sheet is placed in the entrance foyer before each session. This sheet has a column with your child's name and then columns next to it where the person dropping off the child is to fill in their signature, the exact time of arrival (i.e. 9:03am instead of 9am) and the full name of the person picking up the child. The person picking up the child is to fill in the exact time of pick up (i.e. 3:58pm instead of 4pm) and also sign in the last column.
This is to ensure accurate record keeping of children and adults on the premises as required by the Department of Education and Training (DET).
Alternate pick-up authorisation
If someone other than Mum, Dad or the primary carer, is coming to pick up your child/children, please notify staff as an 'Additional Other Person/s Authorisations' form must be completed by the parent or carer.
Please note: WHPS requires additionally authorised people to be able to supply ID every time they collect the child. Download an 'Additional Other Person/s Authorisations' form here
Food and Hygiene
WHPS is a 'No Nuts' centre where we aim to minimise the risk of nuts at our service. Please develop the habit of washing your children's hands when they arrive at the centre to remove traces of food. This is required even when they have washed their hands at home before coming to the centre.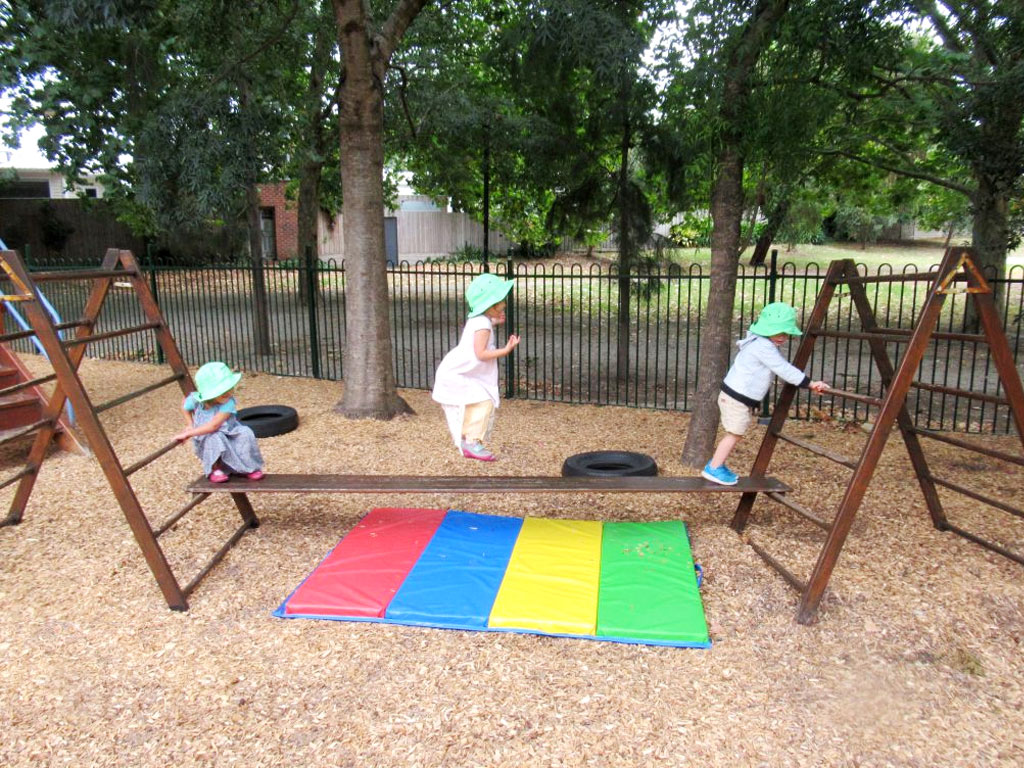 Clothing requirements
Clothing should be comfortable and suitable for active and messy play. Whilst smocks are provided, they are not always entirely effective. It is important to dress children in clothes that you don't mind getting spoilt and which allow for safe climbing and physical activity.
Please label all items with your child's first and last name.
To encourage independence, please ensure clothes are easily manageable for toileting
Please encourage your child to dress in 'sun safe' clothing that covers their arms and shoulders. Tank tops and spaghetti straps are not permitted.
Please ensure your child wears comfortable and practical shoes that are safe for climbing – thongs are not permitted.
WHPS is a Sun Smart pre-school
All students receive their own wide brimmed, sun-safe hats, which remain at kinder for the duration of the year. All children are required to wear a sun hat from 1 September until 30 April inclusively and whenever the UV levels reach 3 or above.
Parents are required to apply sunscreen to children before coming to pre-school during these periods. Teachers will help them to re-apply after lunch time when going outside. Please ensure your child has sleeves on their clothing. (No tank tops).
Stay and Play
A current volunteer Working With Children Check is required by the family member or carer helping and will need to be sighted by the service. A volunteer Working With Children Check is free and can be obtained by visiting workingwithchildren.vic.gov.au
Parents and caregivers also require the 'Parent / Caregiver Volunteer Acknowledgment' form to be completed to attend Stay and Play. Please see staff for the form. They also need to sign in and out of the kinder on the day.
Celebrating Birthdays
Birthdays are a special time at kinder and we love helping the children celebrate. We sing 'Happy Birthday' and blow out candles on a pretend cake. We even have a special birthday hat.
You are welcome to bring cake or cupcakes, stickers, balloons or any other similar treat to share with the group. However, please ensure any food you bring follows our Anaphylaxis Policy.