One of the children's favourite things about kinder at WHPS and one of the reasons we think it is so special is our bush corner.
It is the perfect place for children to explore their natural environment, experience the links first hand between people, plants and animals, try out different surfaces for balance and construction (very unlike the flat and square plastic surfaces many playgrounds have), look for insects and learn what to do when they find them, experiment with mud and water, play with loose parts to design and build with and also to work on group projects and plans with other children.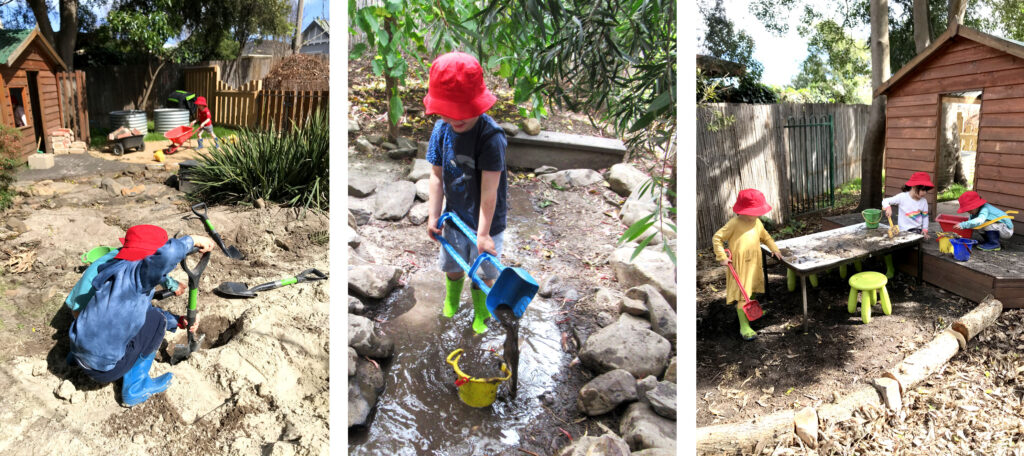 Bush corner also provides the children with the opportunity to engage in risky play – Something we are very passionate about at WHPS.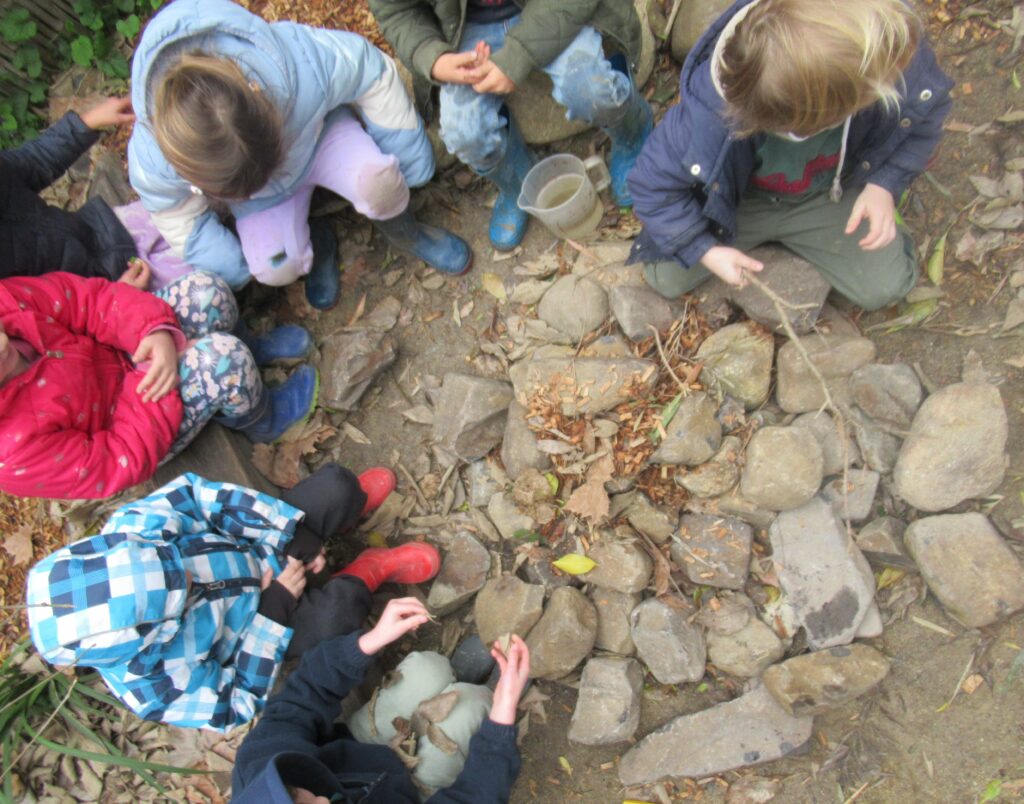 Risky play
What is 'risky play' we hear you ask? It's not as scary as it sounds! Risky play is the type of play where children learn to push boundaries and themselves to figure out what will happen, without knowing the exact outcome. Push too little and the play is boring, go too far and it gets scary. It's a bit like a science experiment, where children are testing out their environment and determining what they're comfortable with.
Risky play has lots of great benefits. Along with testing children's limits, it can help build self-confidence, resilience, executive functioning abilities and even risk-management skills.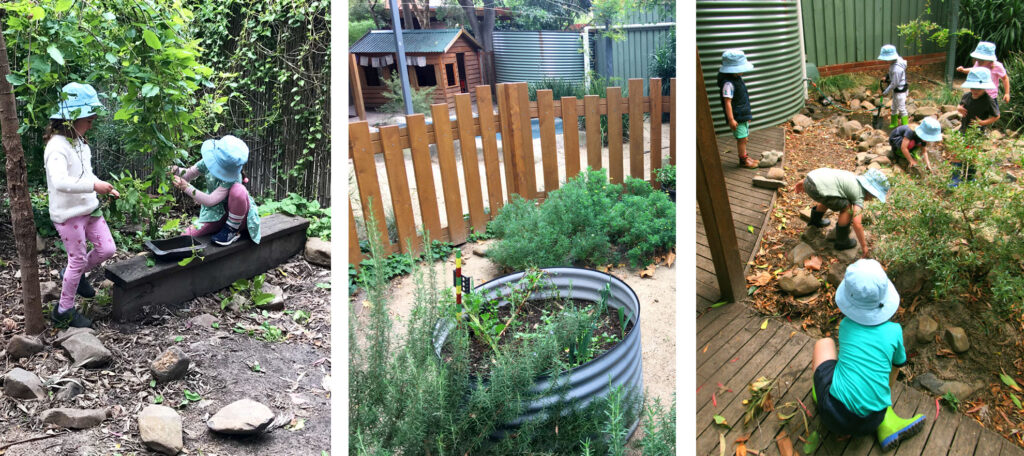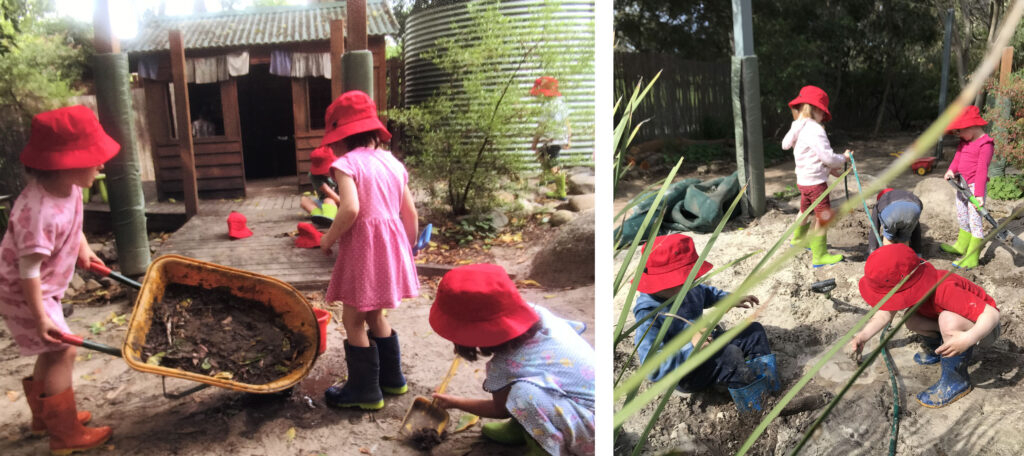 Environmental Focus
At WHPS, we are passionate about helping children to be proactive in sustainability practices. Bush corner provides us with lots of opportunities to work closely with the children to develop a sense of responsibility and respect for the environment.
Our raised garden beds also provide the children with the opportunity to grow and nurture fresh herbs and vegetables.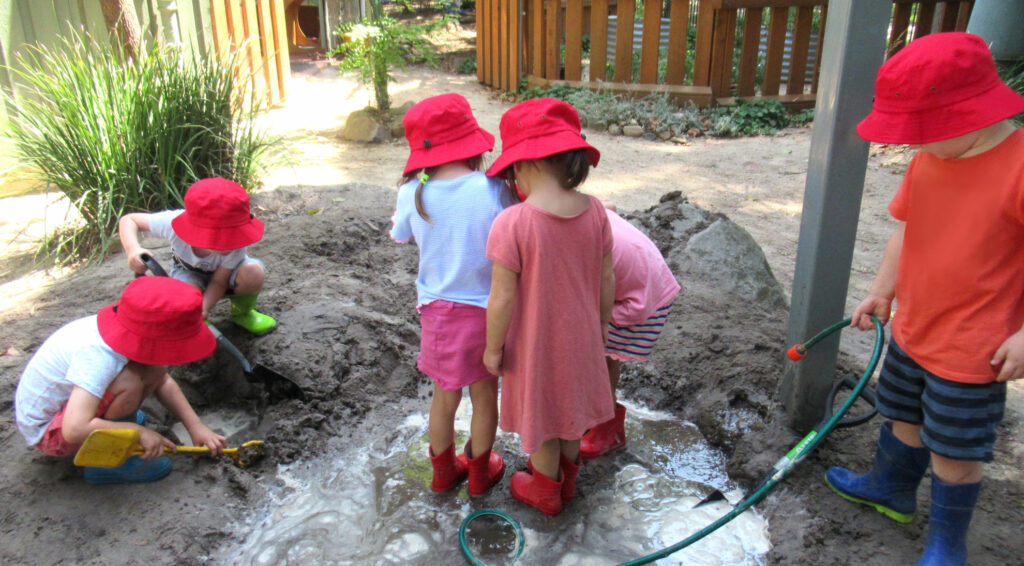 At WHPS we believe in:
Sustainable education

– We strive to create environmentally conscious children by role modelling sustainable practices, utilising educational resources and practices to promote awareness around recycling and sustainability.

Worms not waste

– Our worm farm and compost bins provide a wonderful opportunity for hands on learning and engaging the children in sustainable practises.

Nude food practices

– encouraging families to send food without packaging

Reducing, Re-using and Recycling

wherever possible. We make extensive use of recycled materials for creative experiences and source many materials from Resource Rescue and Reverse Art.

Use digital media

wherever possible to reduce unnecessary paper waste

Water wise practices

We utilise water tanks to harvest rain water, water the garden and provide water for play for the children. This includes our creek area in bush corner.

Nurturing natural habitats

We encourage butterflies, frogs and birds to inhabit our garden by choosing plants native to the area. We also hang bird boxes in our trees to encourage native animals.

Green cleaning

We source products made from all natural ingredients wherever possible

'Together we grow, learn and celebrate the journey'